The Whispers Blog
Arkansas' breaking business news blog, with news and commentary from the Arkansas Business staff.
Send us tips.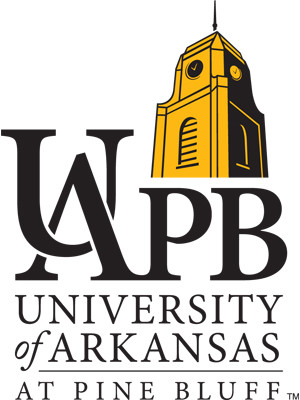 Simmons First National Corp. CEO George Makris this morning announced a $2.5 million donation to the athletics program at the University of Arkansas at Pine Bluff.
The donation, made by the company's Simmons Bank subsidiary, is the largest single gift in UAPB history.
Simmons Bank said the money would fund athletic upgrades to UAPB's football and baseball facilities. Carlos James, the university's head baseball coach, told the Pine Bluff Commercial he's grateful for the donation.
"For me, I think it's a great gesture by Simmons Bank to jump in and donate to the athletic program of UAPB," he said. "What they're doing and the amount that they're giving is a huge deal for our athletic department. It will bring us validity around the state."
Arkansas Business will have more coverage of the announcement later today.
Our CEO, George Makris, Jr., just presented UAPB with a $2.5 million donation to fund athletic upgrades. pic.twitter.com/QPRl7wSn7f

— Simmons Bank (@simmons_bank) May 22, 2018
In letter first sent Monday to the Arkansas Democrat-Gazette and the Arkansas Times, Little Rock Mayor Mark Stodola said he won't seek a fourth term in office.
Stodola, who faced probable challenges from at least two candidates, cited a "serious medical diagnosis" an immediate family member. He has been mayor since 2007.
Stodola told the Democrat-Gazette that he didn't want to go into detail about the family member and that person's health. A lawyer and former Pulaski County prosecuting attorney, Stodola said he plans to return to the private sector.
On Tuesday morning, Stodola distributed the following statement to media and others:
AN OPEN LETTER TO THE CITIZENS OF LITTLE ROCK

I am announcing today that I will not be seeking a fourth term as Mayor of Little Rock. A very recent, serious medical diagnosis involving one of my immediate family members has caused me to take stock of the future and make a decision that is best for my family at this time. In light of this new development, I have decided to cap my time as your mayor at the end of this term.

It has been an honor and a privilege to serve as your mayor over the last 12 years. It is a job I love. Together, we have tackled many important issues and projects in our city, transforming our many quality of life attractions, finding ways to fund our city's infrastructure needs, creating jobs and investing in our young people with public safety as a top priority. I am proud of this city and what we as a community have helped shape. I am confident in a bright future.

This has been a very difficult decision and I want to thank all of my many supporters for the faith and confidence you have placed in me. I truly regret disappointing you by not running. While I am confident we would be successful in November, I must absolutely do what is best for my family at this time.

As for me, I will return to the private sector and continue to pursue opportunities to develop new relationships with businesses and national organizations who are also committed to improving people's lives in communities across the United States. Between now and the end of the year, we will continue to work tirelessly to build a better city and as President of the National League of Cities, I will continue to showcase our city and its successes.

As for the future, as the old adage goes, "Once a mayor, always a mayor" so I will continue to find ways to stay involved in building the city I love and have dedicated myself to improving. As for politics, there are important races that occur every two years so I will stay engaged in the dialogue that will help direct our future.

I am blessed to be a part of this city and our many accomplishments and most happy to have been a part of it along with my hardworking colleagues on the City Board of Directors. Thank you for the opportunity to serve. Jo Ellen and I will be forever indebted to you.

Sincerest Regards,

Mark Stodola

Mayor
State Rep. Warwick Sabin and banker Frank Scott have both announced exploratory committees for mayor. Each reacted to Stodola's statement Tuesday morning.
Sabin said:
I congratulate Mark Stodola for his three terms as mayor and I join everyone in Little Rock in expressing my appreciation for his many years of service to our city. I am sorry to hear about the health challenge that his family is facing and I understand his need to make that his priority. I wish him every success as he completes his tenure in office and embarks upon the next phase of his career.
Scott said:
I have the utmost respect for Mayor Mark Stodola and am in solemn prayer for his family and their loved one referenced in the statement. His 12 years in the Mayor's office embodied honor and decency, and Little Rock is thankful for his service.

By declining to run for re-election, Mayor Stodola has opened the door for a new mayoral leadership in Little Rock. I look forward to continuing my exploratory committee journey, listening to the concerns of families, and charting a course that builds on Little Rock's wonderful assets, while working to unify our city to reach her fullest potential.
The mayor's election is in November.
Arkansas Business reports in its "Whispers" column today that Dr. Brad Baltz, its highest paid oncologist, has been fired by CARTI.
The full report, which includes comments by Baltz on both the nature of his dismissal and his take on the nonprofit cancer treatment center's financial state, is available to Arkansas Business subscribers here (it'll be available to everyone for free next week).
At the time we were preparing the report, representatives from CARTI — CEO Adam Head and Harry Hamlin, president of the nonprofit's board of directors — did not provide a comment. But after our deadline, Head and Dr. Balan Nair, CARTI's medical director, issued this statement:
With more than 40 years of experience, CARTI provides world-class comprehensive cancer care across the state. In addition to excellent patient care, we are also committed to maintaining the utmost professionalism as a team, promoting a culture of respect among all employees.

We have made the decision to part ways with Dr. Brad Baltz, effective Thursday, March 15. It is not a decision we took lightly. His medical contributions to our team were appreciated.

CARTI has 12 highly skilled and respected Medical Oncologists who will continue to provide world-class cancer care to our patients.

CARTI remains fiercely committed to providing Arkansans the premier cancer care destination that combines expertise, convenience and accessibility. Our specialists are committed to innovation – and to the very latest in imaging and other technology – to diagnose and treat cancer at the earliest possible stage. Our comprehensive, one-stop shop approach addresses all aspects of the cancer journey – diagnosis, treatment, support programs, family care, recovery and more. CARTI will continue to provide the most advanced clinical techniques in taking care of patients while maintaining the highest quality in every area of cancer treatment.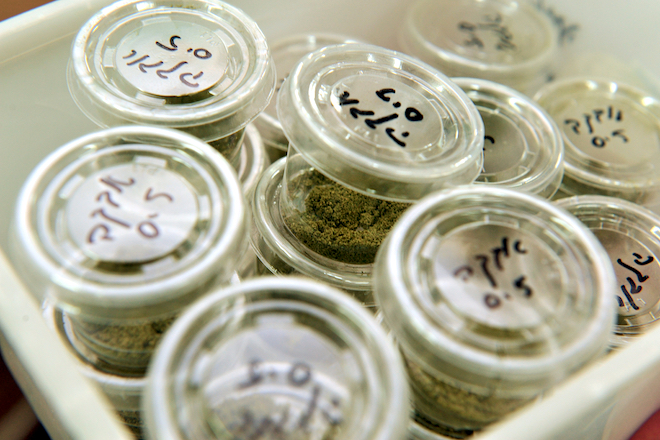 U.S. Attorney General Jeff Sessions has announced that the Department of Justice will rescind an Obama-era policy that had allowed legalized marijuana to flourish across the country.
Here's the official announcement from the Department Justice, which reads, in part:
... Attorney General Jeff Sessions directs all U.S. Attorneys to enforce the laws enacted by Congress and to follow well-established principles when pursuing prosecutions related to marijuana activities. This return to the rule of law is also a return of trust and local control to federal prosecutors who know where and how to deploy Justice Department resources most effectively to reduce violent crime, stem the tide of the drug crisis, and dismantle criminal gangs.

"It is the mission of the Department of Justice to enforce the laws of the United States, and the previous issuance of guidance undermines the rule of law and the ability of our local, state, tribal, and federal law enforcement partners to carry out this mission," said Attorney General Jeff Sessions. "Therefore, today's memo on federal marijuana enforcement simply directs all U.S. Attorneys to use previously established prosecutorial principles that provide them all the necessary tools to disrupt criminal organizations, tackle the growing drug crisis, and thwart violent crime across our country."
The Arkansas Times has a copy of a memo sent to U.S. attorneys.
The Associated Press reported this morning that the announcement was coming, citing "two people with knowledge of the decision. Specifically:
Sessions' policy will let U.S. attorneys across the country decide what kinds of federal resources to devote to marijuana enforcement based on what they see as priorities in their districts, the people familiar with the decision said.

Sessions and some law enforcement officials in states such as Colorado blame legalization for a number of problems, including drug traffickers that have taken advantage of lax marijuana laws to hide in plain sight, illegally growing and shipping the drug across state lines, where it can sell for much more. The decision was a win for pot opponents who had been urging Sessions to take action.
The news may have some in Arkansas' burgeoning medical marijuana industry — and the employers who are trying to get handle on how the industry affects the workplace — wondering how it might affect them.
Gov. Asa Hutchinson called Session's policy change "a very significant development." He said the important question for Arkansas is whether the DOJ will distinguish between medical marijuana, which Arkansas is putting in place now, and recreational use, which is just coming online in California.
"The question is, is what he's going to replace that guidance with?" Hutchinson said. "Whether there's going to be, going back to the consistent federal enforcement against all illegal use of and trafficking of marijuana, or whether there's going to be any carve-out exception in federal enforcement policy."
Hutchinson said he thinks there must be a "difference in view" between medical and recreational marijuana.
"And if you look at where Sen. Sessions — now Attorney General Sessions — may wind up on this issue, you should look at where President Trump has been," Hutchinson said. "And President Trump has recognized medical marijuana as an appropriate exception to federal enforcement policy, but [he] has not said the same thing about recreational use."
Hutchinson also said Arkansas must watch how the DOJ handles the financial side of enforcement.
"There's been an exception, so that even though it's not recognized as legal conduct under federal law, they said you could go ahead and do certain banking transactions under certain requirements," he said. "And obviously that impacts us in Arkansas with the medical marijuana products and businesses that are being developed as to how they will handle their revenue streams and how that's reported and tracked."
Bud Cummins, who was U.S. Attorney in the Eastern District of Arkansas during the George W. Bush administration, said Thursday that he doubted Sessions' directive would change much about the way marijuana crimes are prosecuted at the district level.
"I'd be a little surprised to see a federal prosecutor go after a state-sanctioned medical marijuana business," he told Arkansas Business.
But a heavier hand in Washington could certainly create more uncertainty for marijuana-related businesses, Cummins said, particularly financial institutions which are federally insured and therefore already subject to constant federal regulation. Few banks are willing to provide services to marijuana businesses in the first place, and Sessions' announcement "will make them even more uncomfortable."
Sessions is also reminding federal lawmakers that the issue of marijuana is legally murky, Cummins said.
"If Congress wants to change the law, they should do it," he said.
David Couch, who wrote the medical marijuana ballot item that Arkansas voters approved in 2016, agreed.
"I think this will put more pressure on Congress to address what I consider to be a state's rights issue," he said. "The voters of Arkansas passed this law. Our representatives and senators should respect the will of the Arkansas voters on this issue and not the dinosaur from Alabama [Sessions]."
We also reached out to two Arkansas attorneys who have been closing following the growing medical marijuana industry in Arkansas to get their initial reactions.
Here's what Erika Gee, a partner at Wright Lindsey Jennings of Little Rock, and Stuart Jackson, who leads WLJ's labor and employment law team, had to say this morning, before the official announcement by the DOJ:
Gee:
I can say that the discussion about the Trump administration's possible changes has really focused on the states where recreational use is legal. The Cole memo [the Obama-era rule] they are rescinding is about prosecutorial discretion and the appropriate use of federal resources. I would not expect a huge immediate effect on Arkansas' program, unless federal authorities based in Arkansas choose to make it a specific priority.
Jackson:
From an employer's standpoint, I'd say it's a "let's watch and see what happens" situation. Arkansas employers should still prepare for it by A) educating themselves on employee and employer rights and obligations under the Medical Marijuana Amendment and the modifications to the amendment made by the General Assembly and B) drafting a medical marijuana policy covering applicants and employees.

If I had to guess, those states with recreational marijuana face more of a threat of federal government intervention. Arkansas might be in the cross-hairs of the federal government if it doesn't do a good job regulating medical marijuana.

Interesting note – ATF makes it clear that it does not recognize medical marijuana use as legitimate when it comes to the sale or possession of firearms. See section 11(e).
(By coincidence, we published a new column by Jackson today on what Arkansas employers might expect in the realm of medical marijuana. You can read it here.)
Also this afternoon, the Arkansas Medical Marijuana Association called on the state congressional delegation to support reauthorization of the bipartisan Rohrabacher-Blumenauer Amendment as part of the 2018 budget.
The amendment, the group said, "prevents the Justice Department from interfering with medical marijuana businesses and patients that operate in compliance with state law."
"The Association will work with the congressional delegation to ensure that Arkansas continues to have the right to administer a successful medical marijuana program," the AMMA said.
(Gwen Moritz and Kyle Massey contributed to this article.)